You need to know about this law that will make your power bill even Higher!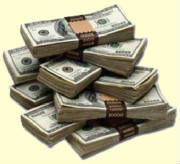 We are featuring a 6KW system that can be yours for just 14,995 BEFORE Tax Credits
The #KW is the name plate of any system. The # is equal to the amount of energy created at peak performance per hour.
A 6KW system will produce 6KW per hour @ 5.1 hours per day Average you will create 30.6Kw per day DC
In an average year, you will harvest 8809KW of AC energy; your Air Conditioner will use about 4000Kw per year.
This means NO GIANT ELECTRIC BILL all year!!!